The Faculty has been operating under this name and has had this structure since 2003. It continues the university study programmes in humanities, mainly philology, organized in Timișoara since 1956. The Faculty of Letters, History and Theology is one of the founding faculties of the West University of Timișoara (WUT), and it is also mentioned in the Royal Decree no. 660 of 30 December 1944 (through the fields of Letters and Theology) and in the Decision No. 999 of the Council of Ministers of 27 September 1962.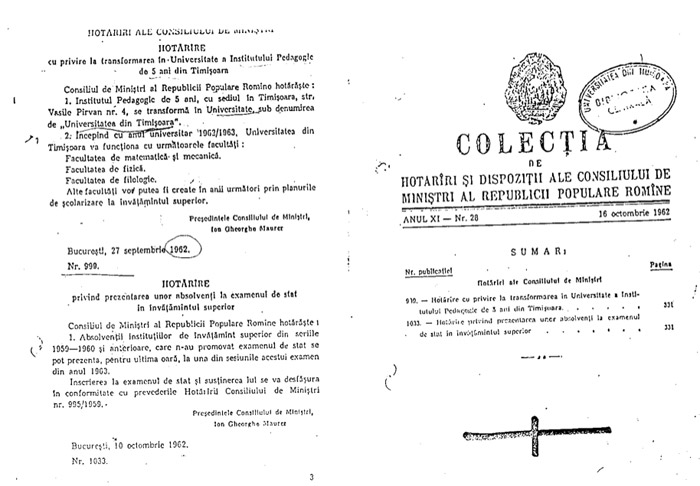 The Faculty of Letters, History and Theology (FLHT) is one of the founding faculties of WUT, established by Royal Decree in 1944. During its six decades of existence, the Faculty has grown, now counting about 2,000 students, approximately one tenth of the total number of students studying at WUT. FLHT offers numerous programmes of study in the field of humanities, from the consecrated ones (Languages and Literatures) to some new and very new (Applied Modern Languages and Cultural Studies), the History programme, and the Orthodox Theology programme.

With little specialization in foreign languages at the beginning, the profile of the Faculty of Letters of Timișoara has expanded in recent years, now boasting a generous offer of nine languages: Romanian, French, English, German, Latin, Russian, Serbian and Croatian, Italian, and Spanish.

As main objectives, the Faculty of Letters, History and Theology aims at promoting excellence in teaching and research, quality in education centred on the student's needs, as well as the theoretical and practical training of students in correlation with the requirements of the labour market.